All data are given an average value. Accounting for money allows you to more efficiently manage money, and more carefully distribute them.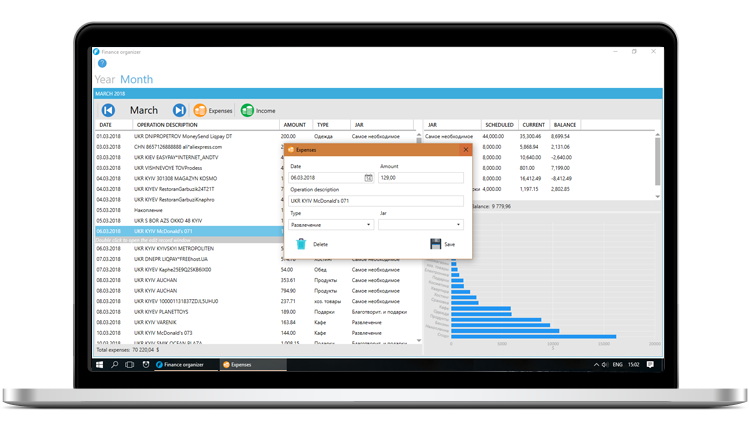 Financial Organizer is awesome app because it has these Benefits:
Our software are distributed as try-before-you-buy. You can use the trial version with its limitations as long as you wish. If you like the programs, you have to purchase a license in order to unlock all features. Otherwise, it should be removed.
"Oh Boy it's a wonderful program. I'm really going to enjoy using it. You and your friends really did a great job when you all wrote those programs. You're all very gifted programmers and I Thank You all very much for doing such a great job. I'm going to be telling all my friends what fantastic programs I found to keep track of all my expenses."
"Awesome app! Especially for millennials who don't like to do budgets or calculate. Helps me keep track and be more mindful of my spending habits."
"Love the app, I've been able to find where I overspend and can make my money work for me."